Esta Home behang Cabana
artikelnummer : 148628
afmeting behangrol : 10.05mtr x 53cm breed
patroon : 53 cm
materiaal : krijtverf eco texture vliesbehang
verwerking : muur inlijmen (zie verwerkingsadvies vliesbehang )
lijmadvies : vlieslijm (zie lijm en gereedschappen)
✓ levertijd : ongeveer 3 a 4 werkdagen
✓ vanaf € 50,00 geen verzendkosten binnen Nederland en Belgie
✓ worldwide shipping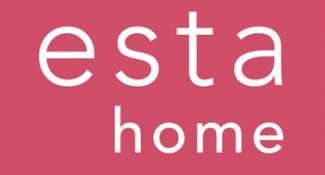 Een modern beige behang met een trendy ruitmotief in ikat stijl, dat is dit bijzondere vliesbehang van ESTAhome.nl. Het matte behang is verrijkt met een voelbare exo-texture wat ervoor zorgt dat deze hippe muurbekleding niet alleen natuurlijk oogt, maar ook puur aanvoelt.
Ikat is een eeuwenoude weeftechniek waarbij delen van de draden eerst worden geverfd in een patroon voordat ze aan elkaar worden gemaakt. Hierdoor is er een verloop van kleuren en hebben de geweven motieven geen duidelijke grenzen. Dit maakt het motief extra sierlijk en bijzonder. Dit vliesbehang van ESTAhome.nl heeft een modern ruitmotief in ikat stijl. De verschillende ruiten in beige tinten lijken geverfd op het witte behang waardoor het vliesbehang een creatief en authentiek karakter krijgt. Mooi voor een stijlvolle moderne wand met een etnisch tintje. De neutrale beige kleuren zorgen ervoor dat het behang niet alleen mooi past bij een bohemien of Ibiza woonstijl, maar ook in een hip landelijk of Scandinavisch interieur.
Dit duurzame beige krijtverf vliesbehang met ikat motief is zeer vriendelijk in gebruik. Na het inlijmen van de muur kan het behang direct worden aangebracht. Ook is het vliesbehang weer gemakkelijk te verwijderen.