Esta Cabana 158611 photowallXL boothuis
Esta Home behang Cabana
artikelnummer : 158611
afmeting behangrol : 186cm breed x 279cm hoog
aantal panelen die de gehele afbeelding vormen : 4 stuks van 46.5cm breed
materiaal : vliesbehang
verwerking : muur inlijmen (zie verwerkingsadvies vliesbehang )
lijmadvies : vlieslijm (zie lijm en gereedschappen)
✓ levertijd : ongeveer 10 werkdagen
✓ geen verzendkosten binnen Nederland en Belgie
✓ worldwide shipping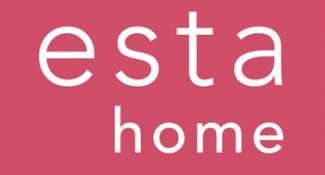 Een zomers fotobehang met een knus en sfeervol strandhuisje op palen in het water. De lange houten loopbrug op het behang creëert een soort diepte op de muur wat zorgt voor een bijzonder effect. Het moderne maritieme vliesbehang heeft een standaard maat van 2.79m. x 1.86m.
Zoek je een bijzonder fotobehang voor een originele muur in jouw interieur? Dit vliesbehang met vintage boathouse is de meeste unieke muurdecoratie voor de woonkamer, slaapkamer of kinderkamer. Als je kijkt naar het vliesbehang begin je vanzelf al te speuren naar langsvarende boten of omhoog springende dolfijnen. Het stimuleert ieders fantasie en zorgt voor een fijn zomers sfeertje, heerlijk om bij weg te dromen. En door de lange houten brug waarmee je over het water naar het strandhuisje loopt zal de kamer optisch groter lijken. Erg gaaf voor een hele speciale muur in een modern en gewaagd interieur.
Dit fotobehang op vliesdrager met een vintage boathouse is zeer vriendelijk in gebruik. Na het inlijmen van de muur kan het vliesbehang direct worden aangebracht.