Esta Cabana 158604 XXL behang cactus fiesta
Esta Home behang Cabana
artikelnummer : 158604
afmeting behangrol : 8.37mtr x 46.5cm breed
patroon : 93cm
materiaal : vliesbehang
verwerking : muur inlijmen (zie verwerkingsadvies vliesbehang )
lijmadvies : vlieslijm (zie lijm en gereedschappen)
✓ levertijd : ongeveer 10 werkdagen
✓ geen verzendkosten binnen Nederland en Belgie
✓ worldwide shipping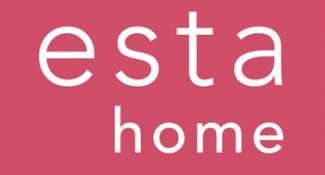 Deze vrolijke wallpaperXXL van ESTAhome.nl met geschilderde cactussen in hippe roze, beige en bruine potjes geeft elke meisjeskamer een leuk botanisch tintje.
Cactussen, je kan er niet langer meer omheen. Deze stekelige prikkelplant zie je werkelijk overal, in het interieur maar ook in mode. Wil je ook graag een cactus in huis maar heb je geen zin in de prikkels van zo'n echte? Ga dan voor dit mooie liefelijk geschilderde cactussen behang van ESTAhome.nl. Ook al beplak je maar een kleine wand, of zelfs maar een stukje van de muur, je creëert wel gelijk een zomerse, botanische sfeer in je eigen woonkamer, slaapkamer of kinderkamer.
Deze wallpaperXXL met cactussen is zeer vriendelijk in gebruik. Na het inlijmen van de muur kan het behang direct worden aangebracht. Ook is het behang weer gemakkelijk te verwijderen.