Esta Cabana 158610 photowallXL cactus
€ 115,00 € 99,00 (inclusief 21% btw)
Esta Home behang Cabana
artikelnummer : 158610
afmeting behangrol : 186cm breed x 279cm hoog
aantal panelen die de gehele afbeelding vormen : 4 stuks van 46.5cm breed
materiaal : vliesbehang
verwerking : muur inlijmen (zie verwerkingsadvies vliesbehang )
lijmadvies : vlieslijm (zie lijm en gereedschappen)
✓ levertijd : ongeveer 10 werkdagen
✓ geen verzendkosten binnen Nederland en Belgie
✓ worldwide shipping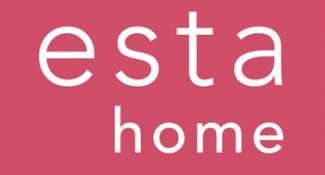 Trendy fotobehang met een cactus in de sfeervolle straten van Ibiza. Deze bijzondere botanische fotowand heeft een afmeting van 186 x 279 cm en zorgt voor een zomerse vibe in jouw interieur.
De cactus past in een botanisch interieur maar ook in een stoere vintage of retro woonstijl. Maar dit fotobehang met hippe cactus past eigenlijk overal. Het behang doet denken aan een sfeervolle winkelstraat in Ibiza. Gaaf dus ook in een beach of bohemien interieur. Waar je dit zomerse vliesbehang ook plaatst het geeft elke kamer een unieke exotische look!
Deze moderne wallpaperXXL met cactus is zeer vriendelijk in gebruik. Na het inlijmen van de muur kan het behang direct worden aangebracht. Ook is het vliesbehang weer gemakkelijk te verwijderen.