Esta Home behang Cabana
artikelnummer : 148623
afmeting behangrol : 10.05mtr x 53cm breed
patroon : 53cm
materiaal : krijtverf eco texture vliesbehang
verwerking : muur inlijmen (zie verwerkingsadvies vliesbehang )
lijmadvies : vlieslijm (zie lijm en gereedschappen)
✓ levertijd : ongeveer 3 a 4 werkdagen
✓ vanaf € 50,00 geen verzendkosten binnen Nederland en Belgie
✓ worldwide shipping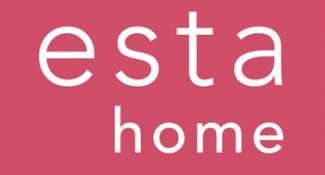 Dit moderne hout behang van ESTAhome.nl geeft elke muur een natuurlijke en stoere aanblik. Het behang is verrijkt met een tastbare eco-texture wat ervoor zorgt dat het behang niet alleen heel authentiek oogt, maar ook heel puur aanvoelt. Het witte vliesbehang heeft een licht hout motief in grijze, beige en zeegroene kleurtinten wat het behang een subtiele beachlook geeft.
Of je woonstijl nu modern, Scandinavisch, landelijk, of beachy is, dit frisse vliesbehang met houtmotief past in elk interieur. Door de lichte en natuurlijke kleuren van het hout trekt dit behang niet gelijk de aandacht maar is desondanks wel een unieke eyecatcher. Mooi voor het creëren van een bijzondere maar ingetogen houten muur in huis. De speciale zeegroene, beige en en grijze kleurtinten geven het vliesbehang een (subtiele) hippe twist, nét weer iets anders dan normaal hout behang.
Dit duurzame witte krijtverf vliesbehang met hout motief is zeer vriendelijk in gebruik. Na het inlijmen van de muur kan het behang direct worden aangebracht. Ook is het vliesbehang weer gemakkelijk te verwijderen.