Esta Cabana 148646
€ 39,95 € 31,95 (inclusief 21% btw)
Esta Home behang Cabana
artikelnummer : 148646
afmeting behangrol : 10.05mtr x 53cm breed
patroon : 53 cm
materiaal : krijtverf eco texture vliesbehang
verwerking : muur inlijmen (zie verwerkingsadvies vliesbehang )
lijmadvies : vlieslijm (zie lijm en gereedschappen)
✓ levertijd : ongeveer 3 a 4 werkdagen
✓ vanaf € 50,00 geen verzendkosten binnen Nederland en Belgie
✓ worldwide shipping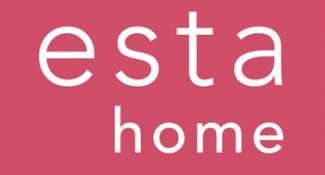 Barok behang in Ibiza stijl, dat is dit hippe vliesbehang van ESTAhome.nl met moderne geschilderde ornamenten. De heldere turquoise en lichtgrijze kleurtinten geven het leuke behang een exotische look. Lekker fris en vrolijk! Een mooie muurdecoratie voor een zomerse woonkamer, beachy slaapkamer of trendy meisjeskamer.
Dit turquoise barok behang doet denken aan een heerlijke zomerdag op Ibiza. De felle zon, een helderblauwe zee, witte stranden en overal hippe leuke prints. Het blauw groene vliesbehang past hierdoor heel goed bij een trendy bohemien woonstijl of in een hip beach interieur. Een mooie mix van creatieve ornamenten en vrolijke kleuren wat zorgt voor een exotisch geheel waar iedereen blij van wordt!
Dit duurzame vliesbehang met ornamenten in turquoise en grijze kleurtinten is zeer vriendelijk in gebruik. Na het inlijmen van de muur kan het behang direct worden aangebracht. Ook is het behang weer gemakkelijk te verwijderen.