Esta Home behang Cabana
artikelnummer : 148603
afmeting behangrol : 10.05mtr x 53cm breed
patroon : 0cm
materiaal : krijtverf eco texture vliesbehang
verwerking : muur inlijmen (zie verwerkingsadvies vliesbehang )
lijmadvies : vlieslijm (zie lijm en gereedschappen)
✓ levertijd : ongeveer 3 a 4 werkdagen
✓ vanaf € 50,00 geen verzendkosten binnen Nederland en Belgie
✓ worldwide shipping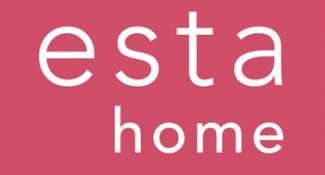 Een mooi naturel donkerbeige vliesbehang met subtiel denim motief. De eco-texture geeft het vliesbehang niet alleen een hele bijzondere oppervlaktestructuur maar zorgt ook voor een extra warme aanblik. Het behang voelt zo niet alleen erg natuurlijk, maar ziet er ook erg puur en authentiek uit. Welke woonstijl jij ook kiest, deze sfeervolle beige muurbekleding past overal.
Bruin of beige behang is een warme en rustige basis voor ieder interieur. Dit donkerbeige vliesbehang met subtiel denim motief geeft elke muur net wat meer sfeer zonder de aandacht te trekken. Zo blijft de muur lekker neutraal en kun je met de inrichting nog alle kanten op. Het effen behang past hierdoor niet alleen heel goed in een romantisch of Scandinavisch interieur, maar ook in een stoere industriële inrichting.
Dit duurzame donkerbeige effen vliesbehang is zeer vriendelijk in gebruik. Na het inlijmen van de muur kan het behang direct worden aangebracht. Ook is het behang weer gemakkelijk te verwijderen.