Esta Cabana 148641
€ 39,95 € 31,95 (inclusief 21% btw)
Esta Home behang Cabana
artikelnummer : 148641
afmeting behangrol : 10.05mtr x 53cm breed
patroon : 53 cm
materiaal : krijtverf eco texture vliesbehang
verwerking : muur inlijmen (zie verwerkingsadvies vliesbehang )
lijmadvies : vlieslijm (zie lijm en gereedschappen)
✓ levertijd : ongeveer 3 a 4 werkdagen
✓ vanaf € 50,00 geen verzendkosten binnen Nederland en Belgie
✓ worldwide shipping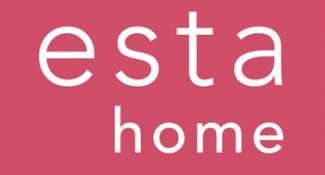 Lichtgroen sloophout behang van ESTAhome.nl met hippe zomerse teksten. Trendy quotes zoals 'life on Ibia' en 'your salty kisses' geven de stoere houten plankjes een hippe beach look. Het groene houtmotief is gedrukt is op een krijtverf ondergrond waardoor het vliesbehang een hele matte uitstraling krijgt. De tastbare eco-texture zorgt er daarnaast voor dat de muurbekleding heel natuurlijk aanvoelt.
Zoek jij een fris & fruitig sloophout behang wat zon, zee en strand uitstraalt? Dan is dit lichtgroene hout behang met hippe zomer quotes echt iets voor jou! De wit geschilderde teksten als 'wear flip flops' en 'heaven is a little closer in a home by the sea' zorgen voor een ultiem vakantiegevoel in jouw huis! De frisse lichtgroene kleur van het steigerhout geeft het behang een extra tropische touch. 'Summer vibes only'. Kortom, een heel leuk en hip behang voor een originele houten wand in een moderne woonkamer, slaapkamer of kinderkamer in trendy beach house stijl.
Dit duurzame groene krijtverf vliesbehang met houten planken en zomerse quotes is zeer vriendelijk in gebruik. Na het inlijmen van de muur kan het behang direct worden aangebracht. Ook is het vliesbehang weer gemakkelijk te verwijderen.