Esta Home behang Cabana
artikelnummer : 148636
afmeting behangrol : 10.05mtr x 53cm breed
patroon : 53 cm
materiaal : krijtverf eco texture vliesbehang
verwerking : muur inlijmen (zie verwerkingsadvies vliesbehang )
lijmadvies : vlieslijm (zie lijm en gereedschappen)
✓ levertijd : ongeveer 3 a 4 werkdagen
✓ vanaf € 50,00 geen verzendkosten binnen Nederland en Belgie
✓ worldwide shipping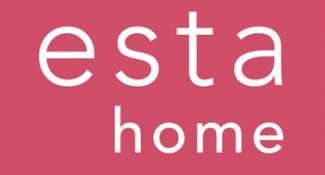 Blauw tegel behang van ESTAhome.nl, voor een authentieke mediterraanse tegelwand in jouw interieur. Doordat het sierlijke tegelmotief gedrukt is op een krijtverf vliesbehang krijgt de muurbekleding een extra matte look. Maar het behang oogt niet alleen erg bijzonder, want door de toegevoegde exo-texture voelt het behang ook heel natuurlijk aan.
Of je nu gaat voor de hele muur of maar een gedeelte, met dit blauwe tegel behang maak je eenvoudig je eigen unieke tegelwand. En dat zonder te metselen! Het sierlijke motief van gemetselde mediterraanse tegeltjes geeft jouw muur sfeer en karakter. De frisse blauwe kleur doet denken aan de zee en geeft het behang een koele en rustige uitstraling. Een stijlvol vliesbehang voor een serene, karakteristieke tegelmuur in de eetkamer, woonkamer of slaapkamer.
Dit duurzame blauwe krijtverf vliesbehang met tegelmotief is zeer vriendelijk in gebruik. Na het inlijmen van de muur kan het behang direct worden aangebracht. Ook is het vliesbehang weer gemakkelijk te verwijderen.