Esta Home behang Cabana
artikelnummer : 148608
afmeting behangrol : 10.05mtr x 53cm breed
patroon : 53 cm
materiaal : krijtverf eco texture vliesbehang
verwerking : muur inlijmen (zie verwerkingsadvies vliesbehang )
lijmadvies : vlieslijm (zie lijm en gereedschappen)
✓ levertijd : ongeveer 3 a 4 werkdagen
✓ vanaf € 50,00 geen verzendkosten binnen Nederland en Belgie
✓ worldwide shipping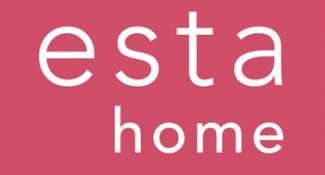 Modern donkerblauw vliesbehang met dip dye effect. Een origineel en creatief behang voor een opvallende muur in een exotische woonkamer, trendy slaapkamer of unieke jongenskamer.
Dip-dye is een kleurverloop waarbij het lijkt alsof een kant van de muur in een andere kleur verf is gedoopt of gedipt, vandaar ook de naam dip-dye. Je kunt zelf aan de slag gaan met een likje verf maar je kunt het ook eenvoudig toepassen met een kant-en-klaar dip dye behang. Dit donkerblauwe behang met dip-effect is gedrukt op een krijtverf vliesbehang wat niet alleen zorgt voor een extra matte look maar ook voor een mooie natuurlijke en serene uitstraling. Het lijkt zo net alsof de muur echt geschilderd is, handig toch! Zo geef je niet alleen jouw muur een flinke dosis hipheid, maar vergroot je ook nog eens je eigen (ogenschijnlijke) creativiteit.
Dit duurzame donker blauwe dip dye vliesbehang is zeer vriendelijk in gebruik. Na het inlijmen van de muur kan het behang direct worden aangebracht. Ook is het behang weer gemakkelijk te verwijderen.