Esta Home behang Cabana
artikelnummer : 148612
afmeting behangrol : 10.05mtr x 53cm breed
patroon : 27 cm
materiaal : krijtverf eco texture vliesbehang
verwerking : muur inlijmen (zie verwerkingsadvies vliesbehang )
lijmadvies : vlieslijm (zie lijm en gereedschappen)
✓ levertijd : ongeveer 3 a 4 werkdagen
✓ vanaf € 50,00 geen verzendkosten binnen Nederland en Belgie
✓ worldwide shipping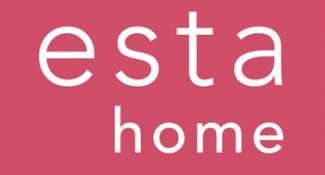 Met dit bijzondere vliesbehang met donkerblauw tegelmotief maak je eenvoudig van elke muur een authentieke tegelwand met een sfeervol, mediterraans karakter. De print is gedrukt op een krijtverf ondergrond wat zorgt voor een extra matte look.
Portugese tegels zijn geliefd over de hele wereld. Ze zijn niet alleen mooi voor op de vloer maar ook zeker voor op de muur. Denk bijvoorbeeld eens aan een sfeervolle tegelwand in de hal, in de woonkamer of een karakteristiek tegel muurtje in de keuken of het toilet. En met dit moderne tegel behang op vliesdrager van ESTAhome.nl is die klus zo gepiept. Door de koele donkerblauwe kleur heeft het behang niet alleen een authentieke uitstraling, maar zorgt het ook voor rust en kalmte. Mooi voor het creëren van een serene ruimte met enorm veel sfeer.
Dit duurzame blauwe krijtverf vliesbehang met tegelmotief is zeer vriendelijk in gebruik. Na het inlijmen van de muur kan het behang direct worden aangebracht. Ook is het vliesbehang weer gemakkelijk te verwijderen.