Nog 5 rollen leverbaar
Esta Kids 115615 Sports League horizontale streep
€ 23,95 € 9,95 (inclusief 21% btw)
Esta Kids Sport League
artikelnummer: 115615
afmeting behangrol: 10mtr x 53cm breed
patroon : 8.8cm
materiaal: papier behang
verwerking : behang inlijmen (zie ook Behangtips )
horizontale streep zwart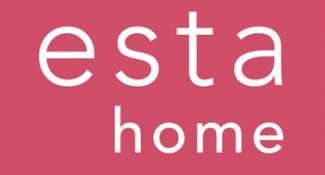 Maak een kamer optisch breder met dit stijlvolle papierbehang met zwarte en bruine horizontale strepen. Dit behang is helemaal leuk in combinatie met een effen zwarte of bruine muur.
Trendy behang voor een mooie muur in de werkruimte, slaapkamer of woonkamer. De sfeer is tijdloos en persoonlijk.
Dit 100% milieuvriendelijke FSC papier behang is gemakkelijk aan te brengen op de muur. Het is een kwestie van het behang inlijmen, laten rusten en vervolgens op de muur aanbrengen. Het behang is afneembaar met licht vochtige zachte doek.