Nog 10 rollen leverbaar
Esta Home 115816 Stripes XL
€ 23,95 € 9,95 (inclusief 21% btw)
Esta Home Stripes
artikelnummer: 115816
afmeting behangrol: 10mtr x 53cm breed
patroon : 0cm
materiaal: papier behang
verwerking : behang inlijmen (zie ook Behangtips )
behang strepen marine blauw en rood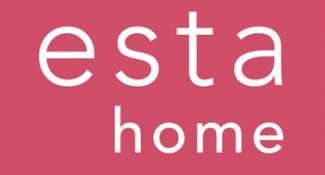 Een streep is gewoon altijd goed. Zowel in de mode als in de woonmode. Dit gestreepte papierbehang heeft ook nog eens frisse blauw en rode streepjes. Perfect voor een hippe werk- of slaapkamer.
Als je je kamer groter, juist kleiner, hoger of breder wilt maken kun je hiervoor heel goed dit kleurrijke strepen behang gebruiken. Plak het behang verticaal en laat je kamer hoger lijken.
Dit 100% milieuvriendelijke FSC papier behang is gemakkelijk aan te brengen op de muur. Het is een kwestie van het behang inlijmen, laten rusten en vervolgens op de muur aanbrengen. Het behang is afneembaar met licht vochtige zachte doek.