Nog 1rol leverbaar
Esta Home 117003 Stripes XL
€ 23,95 € 9,95 (inclusief 21% btw)
Esta Home Stripes
artikelnummer: 117003
afmeting behangrol: 10mtr x 53cm breed
patroon : 0cm
materiaal: papier behang
verwerking : behang inlijmen (zie ook Behangtips )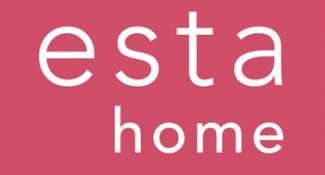 behang effen lime groen
Of je nu een modern of natuurlijk interieur hebt, dit effen lime groen vliesbehang vormt een match!
Voor een heerlijk frisse en sprankelende kamer is dit effen lime groen behang zeker geschikt. Je wordt er onmiddellijk vrolijk van en je interieur krijgt gelijk een compleet andere uitstraling!
Dit 100% milieuvriendelijke FSC papier behang is gemakkelijk aan te brengen op de muur. Het is een kwestie van het behang inlijmen, laten rusten en vervolgens op de muur aanbrengen. Het behang is afneembaar met licht vochtige zachte doek.